Prepare to survive with emergency supplies from Sam's Club! If you take a lesson from the Boy Scouts and like to always be prepared – you'll love the deals on supplies at Sam's.  
Disclosure: We use affiliate links. If you make a purchase with our links, we may receive a small profit, at no additional cost to you. Thank you for your loyalty. Your support helps us maintain the site.
Prepare to Survive Emergency Supplies
Storm season and to be specific – hurricane season is soon to be upon us here in Florida. While Floridians are accustomed to storm season and preparing to survive a hurricane, we don't have to worry when we take the appropriate steps to prepare. 
No matter where you live, emergency supplies for the family are important to have on hand. Once an emergency is at your door – it's past time to prepare to survive! Depending on where you live, your emergency preparedness needs will be different. 
Thankfully, Sam's Club has you covered! You can shop according to fire preparedness, hurricanes and storms, and other specific needs or general survival gear for the family.
Emergency checklist. From meal kits to generators and more, we've got what you need to prepare for the unexpected. Shop Emergency Preparedness at Sam's Club!
Handy Pantry Preparedness Sprouting Kit
Add fresh grown, nutrient rich, healthy and delicious sprouts to your emergency food storage pantry. Sprouts are simple and easy to grow and will be ready to eat in only 2-5 days. 100% certified organic and non-GMO. Click the picture to check it out!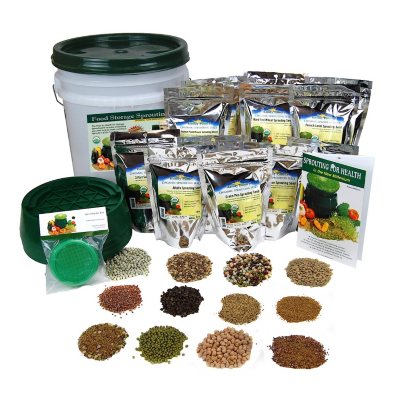 Storm Shelter
ESP Safety Shelter up to 6 Person Residential Capacity (84″W x 39″L x 80″H)
Bolt-together design for ease of construction. Emergency panels for rapid shelter exit. Quick-release sliding door. Dimensions: 84″W x 39″L x 80″H NSSA certified (National Storm Shelter Association)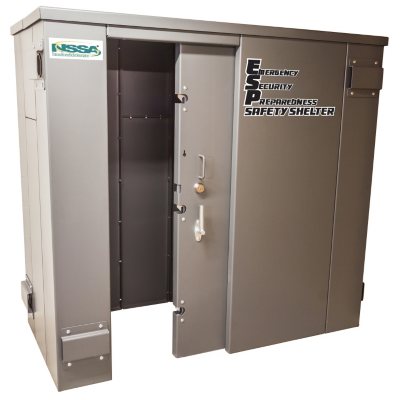 Generators & Accessories
Black Max 7,000 / 8,750 Watt Electric Start Gas Generator (Powered by Honda)
Honda electric-start 389cc OHV GX390 engine. Eight GFCI-protected outlets 6-gallon metal fuel tank 10 hour runtime at 50% load capacity Never-flat tires. $999.00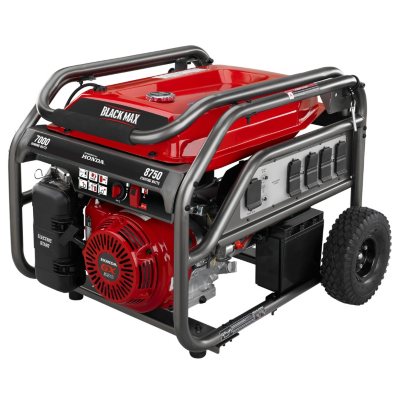 Sportsman 3000 Watt Inverter Generator
Ideal for tailgaiting, camping or for portable power at the job site. Comes RV-ready with an AC 120V RV outlet. Sine wave gives clean, stable voltage and power for sensitive electronics. Compact size and weight make it easy to transport. Extremely quite performance: 63 db with no load. $529
Sportsman 1000 Watt Inverter Generator – CARB Approved
Ideal for tailgaiting and camping. Sine wave gives clean, stable voltage and power for sensitive electronics. Compact size and weight make it easy to travel and transport. Extremely quite performance: 56 db with no load EPA- and CARB- approved. $198.64
Emergency Food Storage
Augason Farms Storage Pails (10 pk.)
Seal your emergency food or any other item in an airtight, leak-proof storage pail Patented GAMMA SEAL lid design 6-gallon capacity.
All American SUN OVEN with Dehydrating, Roasting, and Preparedness Package
Everything you need preparedness cooking Cook, bake, dehydrate or boil with the power of the sun. Lightweight, portable Sun Oven® reaches 360-400°F. Dehydrating & baking rack set, 2 easy-stack pots w/ lids, 2 loaf pans Comes with eCookbook (600 recipes).
Water Storage & Filtration
Waterbrick – Seychelle Pump 2 Pure Water Filtration System
Filtration system provides fresh, clean drinking water anywhere 2 blue WaterBricks. 1 tan WaterBrick and Seychelle Pump. 2 Pure filtration kit. Each WaterBrick holds 3.5 gal of water. Seychelle Pump will filter up to 100 gal. of water. $119.98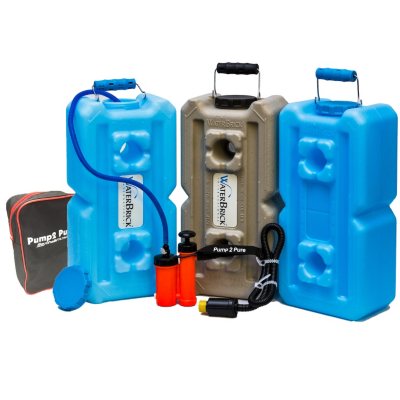 Emergency/camper's Multi-tool
The Emergency/Camper's Multi-Tool from Stansport® features axe, hammer, knife, saw, blades, screwdrivers, file and more. It's made of heavy-duty stainless steel and includes a key ring loop and carry bag. This is such a handy multi-tool, go ahead and get two. Keep one for the house and put another in your car. $9.86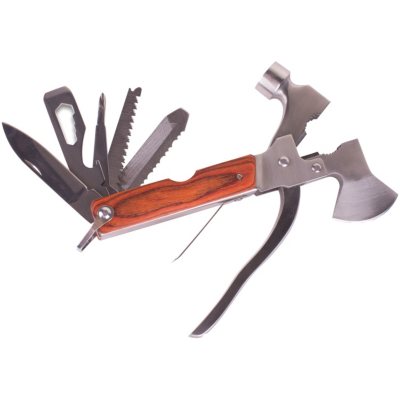 Tasco XR5 Focus Beam Flashlight
This tactical LED flashlight features a mode switch for two beams. Maximum brightness of 250 lumens. $19.97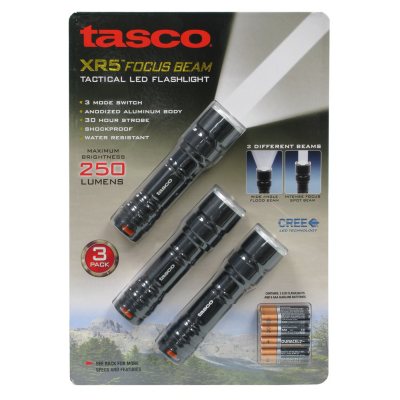 Duracell Quantum Alkaline AA Batteries (36 Pk.)
World's #1 Most Advanced Alkaline Battery Features Hi-Density core. PowerCheck technology Unbeatable long-lasting performance. $19.98